Being an actor calls for someone to be fluid as a person in order to adapt and transform into the characters that they are called for. Of course, while each artist has a different process as to how they become the script calls them for, there are some who go above and beyond for their craft.
Here are some amazing performances that would make you rethink your commitment for your career.
Charlize Theron, Monster
Gorgeous and talented, Charlize Theron is like a chameleon. The diversity of her roles makes it clear that she is talented as an actress. However, it took gaining 30 pounds and facial prosthetics for her role in Monster to come to life. It's okay, though, the honors she received more than made up for the fact that practically nobody can recognize her: she had a Golden Globe, a SAG, and an Oscar as proof of her amazing acting skills.
Anne Hathaway, Les Miserables
When you're told to lose weight for a role these days, it might cause an outrage. However, if you're playing a prostitute in 19th century France in the middle of a war, well, there's no way you can justify looking healthy. To commit to her role, Anne Hathaway had to lose ten pounds for the first part of the film. Then for her next appearance after that, she had to lose more weight, which translated to having only to eat "two thin squares of dried oatmeal paste a day." It was nuts how she had to alter her eating habits to play Fantine, but she got an Oscar for it, so there should be no regrets, right?
Michelle Williams, My Week with Marilyn
If you have the right look to play the iconic Marilyn Monroe, you would be crazy to let the chance pass you by. For Michelle Williams, it took more than just getting the right strut. To make sure that she has the role down pat, she listened to Monroe's interviews for months in order to get the sex symbol's breathy voice down. She also used a belt and fastened it around her knees to follow the wobble.
Speaking about the role, Williams shared, "There was a sort of a sense of a figure eight to her walk, that her shoulders were back, it looked like she had a sort of . . . like a balloon was attached to her breastbone. Her nipples were always pointed up.. . . That was the work that I wanted to start as early as possible, because I don't want any of those thoughts to be anywhere in my mind when I'm in the middle of a scene."
Christian Bale, The Machinist
To get the look for The Machinist, Christian Bale had to lose more than 60 pounds, so his diet consisted mainly of water, an apple, and one cup of coffee per day. That's a lot of weight to lose, but he never needed to lose that much—the scriptwriter forgot to adjust the character weight description.
Rooney Mara, Girl with the Dragon Tattoo
If you think of Rooney Mara, you'd think she's more of a girly-girl who wears headbands and dainty braids, maybe even a princess. Still, she went out of her comfort zone and went on to play the dark, punky genius Lisbeth Salander. Her look was so different that it would take a lot of staring at the character to figure out that it was indeed, Mara. Other than her wardrobe, though, the most extreme thing she did for the part was to get her ears pierced, as per trademark Salander.
Natalie Portman and Mila Kunis, Black Swan
Both Natalie Portman and Mila Kunis are good actresses on their own, but when they had to step forward for their roles as ballerinas in Black Swan, they not only had to lose a lot of weight, they had to take dancing classes, too—and they started their grueling eight-hour rehearsals an entire year before they started filming.
Heath Ledger, The Dark Knight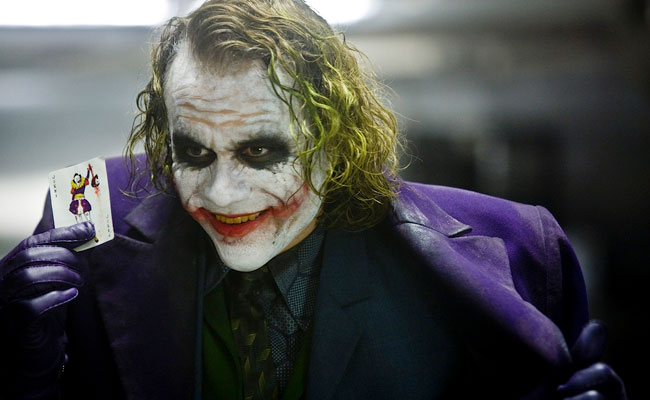 His last film showed audience and critics alike that Heath Ledger is more than just a pretty boy for rom-coms. To psych himself up for the role, he shared with Empire magazine the process of turning into the Joker. He said, "I sat around in a hotel room in London for about a month, and I just locked myself away and formed a little diary and experimented with voices. I ended up landing more with in the realm of like a psychopath, someone with no empathy. Very little to no conscience towards his acts. Which is fun, because there is no real limit on the boundaries to what he'd say or how you would say something or what he would do."
What's chilling, however, is that the last entry on his diary simply read, "Bye, bye." He died from an accidental overdose of prescription drugs a few months after filming The Dark Knight—the movie was still in its editing stage, and he never got to see the role that earned him his Oscar.