Leo Tolstoy once said that all happy families are alike, but that each unhappy family is unhappy in its own way. While the sentiment may be applicable to his famed Anna Karenina, there are television families that tell you just how much depth there is that you need to understand the concept of family—and the individual people that make them whole.
Television families are happy in their own way, but that doesn't mean that they forgo drama completely. Here are some families that taught you so much about life, at some point, you will want to be part of their scripted little world. Check them out:
The Brady Family, The Brady Bunch
What happens when a widower with three sons marries a widow with three daughters? It's a wild ride, especially when kids have to adapt to larger families. However, the Brady bunch shows plenty of warmth and fuzziness and a lot of love from such a large family; and as proof that their love for each other transcends past the small screen, the show debuted in 1969 and lasted five seasons—but they inspired TV movies and spin-offs and is still in syndication up to this day.
The Wilkerson Family, Malcolm in the Middle
Frankie Muniz stars as Malcolm, the titular middle child in the series. Despite the series focusing mainly on his world, family has always been an overarching concept, whether it's because of conflicts with siblings or attempting to thwart the parents, the Wilkerson family (yes, that's their surname as revealed in the pilot and DVD release) tells you that everyone matters in the family and that all of them are loved and accepted exactly for who they are.
The Tanner Family, Full House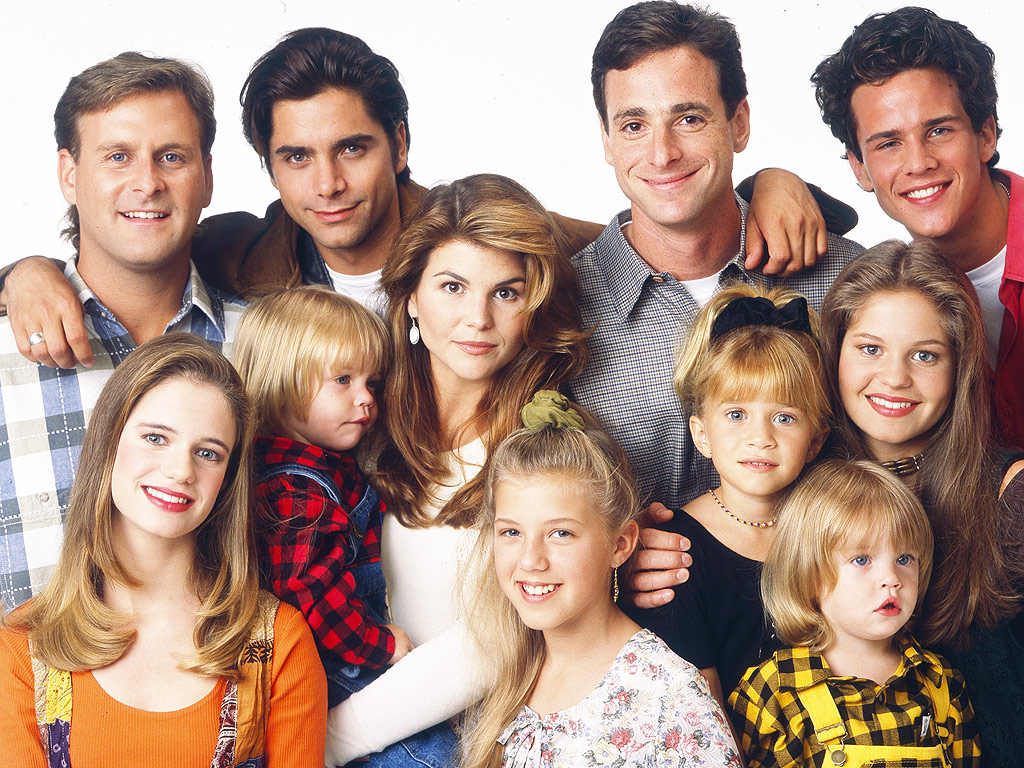 A classic television family, the Tanner family shows everyone that family is not just the one you're born into, but the people around you who always had your back. Over the course of the series, the Tanner girls were not only raised by their single dad (Danny) but also by their uncle Jesse and their dad's childhood best friend Joey. Growing up at the Tanner household had been chaotic from time to time, with the men trying to raise DJ, Stephanie, and Michelle, but if there's one thing they taught us, it's that adapting in necessary, especially if you're part of a big family.
The Cohen Family, The OC
Early on, the Cohens take in a kid from the wrong side of the tracks and gave him a good life. If that's not an indication of how innately good the family is, then you have unreachable high standards. The Cohens love each other, are loyal to one another, and have big hearts so as to take in those who need their help. Sure, they had a lot of problems over the course of the show's four-season run, but if anything, they taught us that loyalty makes a stronger bond than even blood.
The Winchester Brothers, Supernatural
Okay, so when you think of Supernatural, you immediately think of monsters and evil—not family. But remember, Sam and Dean are brothers who always had each other's back. In fact, they have the kind of bond that lets you believe that family really is the most important thing in our lives. Very few will go to hell and back for each other, but they certainly did—literally—countless times over the course of the show's many seasons. If there's anything that showed how special the love two brothers can share, they showed it best. And you thought all they ever did was slay demons.
The White Family, Breaking Bad
Bryan Cranston seems to have a knack of being in amazing television families, and while Breaking Bad is a far cry from Malcolm in the Middle, you have to admit that Walter's transition from the strict Chemistry teacher at the local high school to the drug lord Heisenberg became what it was because of the love he had for his family. In fact, the Whites and the Schraders are so close, you know that for them, family really is everything, come hell or high water.
Which of these families would you have wanted to be a part of?