Lauren Keyana Palmer or better known as her stage name Keke Palmer has made quite the career in Hollywood. The 23-year-old actress began her stint under the limelight after signing a record deal with Atlantic Records. At this time, she was featured in a number of television roles, including one opposite Corbin Bleu in the Disney Channel original movie Jump In.
But Palmer really began to shine on her own when she was cast as the main character in the Nickelodeon show True Jackson, VP. The actress starred in the television series after three seasons and was later named as one of the highest-paid child actors of her generation.
Keke Palmer: TV and Musical Comeback
If there is one passion that Keke Palmer chooses to pursue, it has to be singing. Back in 2007, the talented singer-actress released her debut album So Uncool, and even if it wasn't exactly the hit she had hoped it would be, it still managed to keep her Hollywood career going.
In an interview with the Huffington Post, Palmer candidly shares what went wrong in her initial attempt to break into the music industry. She admits that the reason she held back her artistry was because label executives showed zero support for her.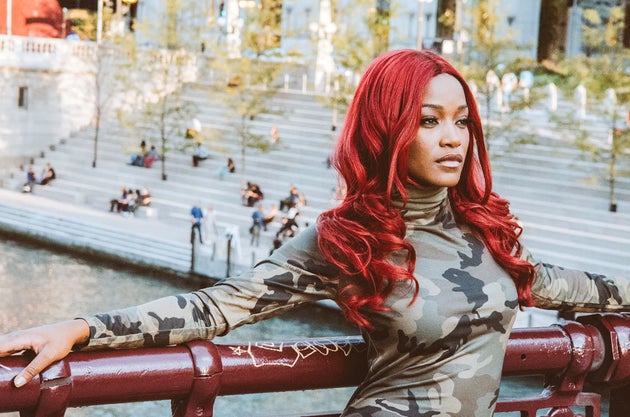 "They wouldn't let me tell my story. And it's not personal, it's a very corporate business. It's the corporate versus the creative. When you don't fit into what they need you to fit into so you can easily make them money, then it becomes, 'You're not successful' and 'You're not a good talent' and I let it bother me."
Nowadays, Keke Palmer is enjoying her time in the Fox horror-camp television show Scream Queens, where she plays the lead role alongside television veterans Jamie Lee Curtis and Emma Roberts. Palmer's singing career is in full gear as well as the Hollywood starlet recently signed a record deal with Island Records. She also got to showcase her singing and dancing in Grease: Live, with which the actress was praised for her take on the character Marty Maraschino.
So how did she find her voice and confidence after a bumpy start? Well, Keke Palmer had a lot of help from fellow singer-actors Queen Latifah, Ice Cube, and Will Smith.
Speaking about her new album, Palmer says,
"Now I'm at a point that I can express myself and be like 'This is my story, and this is who I am. This is Lauren, the girl that makes Keke possible. You can't depend on anybody to tell you who you are."